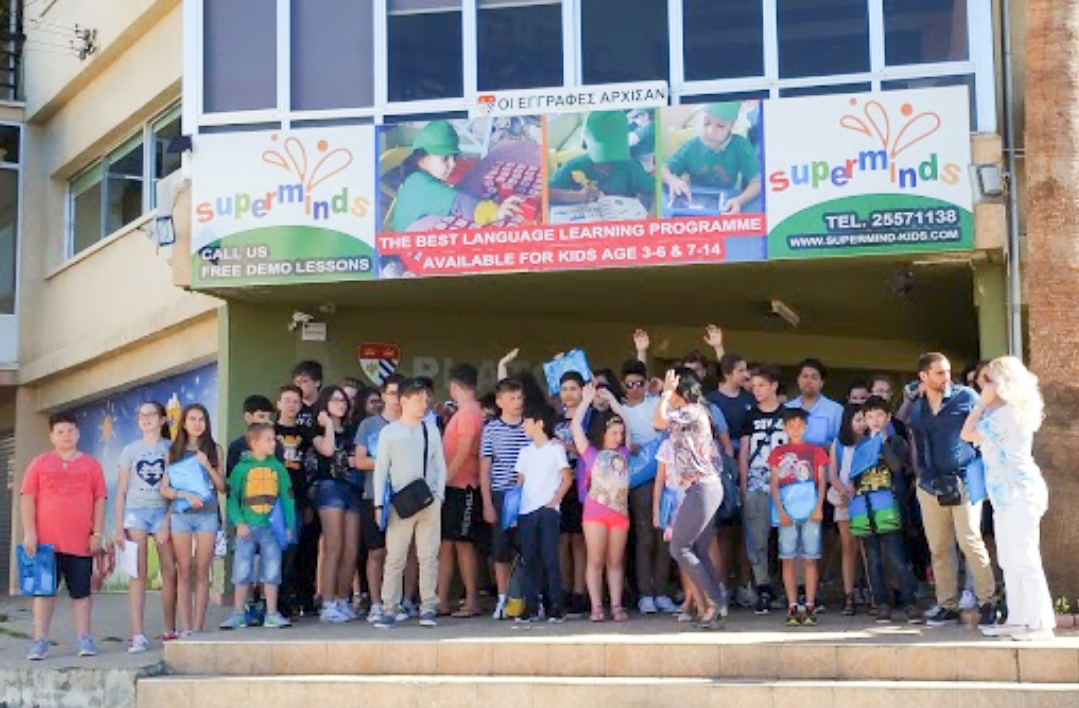 PLATO, via INTESOL, offers the TEFL qualification (Teaching English as a Foreign Language) and trains teachers from all around the world.

PLATO also organizes creative writing workshops and supports cultural programmes and events. It also publishes educational materials and literary texts.

Plato is accredited by ALAP and is currently in the Plato Institute is a full member of ELSAC, a newly founded English language school association in Cyprus.

PLATO is an examination centre of CEEA and ICM. It has also established strong bonds with many companies in Cyprus and abroad and has several partners from Europe (Spain, UK, Italy, Bulgaria, Greece, Lithuania, the Netherlands etc.).
PLATO was founded in 1972 and was one of the first private educational Institutes in Cyprus. PLATO Educational services have been educating children, teenagers and adults for over 40 years, offering a variety of courses (Languages, Accounting, Economics, IT, English Literature, Maths etc.). For the last 15 years, PLATO has given great emphasis to vocational and professional training (English/Greek/Russian/Chinese for Business, Tourism, Food and Beverage, Oil and Gas etc.) as well as collaboration with various European programmes (Eramus+ – Mobility Programmes, Transfer of Innovation, Partnerships).
PLATO cooperates with the HRDA (Human Resource Development Authority of Cyprus) and the European Social Fund, offering training courses to unemployed and disadvantaged groups, as well as training courses specifically designed for teachers in the adult sector. Through a cooperation with the Ministry of Education and Culture of Cyprus, PLATO has also designed vocational training programmes.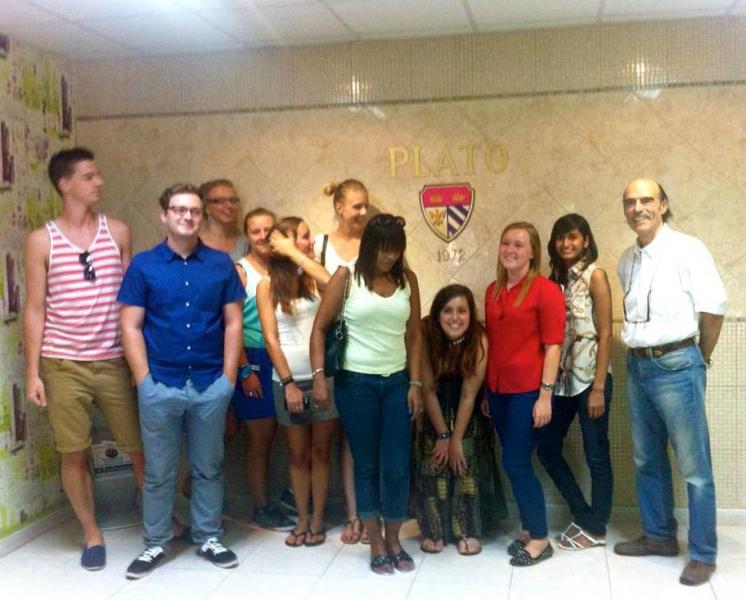 What our students say about us:
Martina valentine
My students and myself  had a wonderful time in Cyprus.  The group had  a two-week General English course at Plato Institute in Limassol. The course was very professional, the tutors friendly and experienced the FB Accommodation wonderful and the Activities were really very interesting The big variety of dishes the group had the chance to taste at Plato Residence were really very nice.
Бобовникова Ульяна
Hi! We are a group of students from South-West state University, Russia and we spent 10 wonderful and useful days with Plato College team. What is Plato? It is nice people, professional teachers, comfortable rooms, tasty food and Cyprus! We couldn't even imagine how exiting it was going to be and we will never regret joining these courses. Thanks to all people who helped and taught us at Plato! I can definitely say - if you are interested in learning English in pleasant and easy way, just join Plato College! I hope, you will like it
Rinata Boltovska
The quality of the TESOL course in PLATO was excellent . The whole course was clear and interesting and well thought out. It was full of useful class-based activities which I will always refer to when I start teaching. The course's structure and content was better than I had imagined. I was impressed by the practical methods those teachers use in a TESOL class, and also the structured approach to the course was easy to follow. I learned a lot about motivating students in a classroom, building their confidence, and supporting their language learning process. I gained an understanding of language acquisition and how the second language learning differs from learning one's native tongue. A big thank for the staff for their encouragement and support in completing the course!
Sofia Di Caluccio
Plato Summer courses is a professional school Languages.  My students enjoyed their time spent there, they improved their English in a pleasant environment.  The teachers are well prepared and pushed my students to talk much they could. The activities were really interesting. The accommodation Well equipped Always Plato if your goal is to improve your English in the lovely island of CYPRUS 🇨🇾
Jackie Peppin
I feel I must let everyone know how successful my experience has been with the Plato Institute.  First of all the summer courses are excellent and presented in a  professional and friendly manner.  It's a great way to have fun and holiday in the sun while learning English.  The Superminds for Kids is an excellent programme, fun and very educational.  Lots of happy faces while they are learning.   The food is delicious and the accommodation very comfortable, well situated in central Limmasol.  There are many rich activity programmes to be enjoyed.  Very highly recommended.
Ширина Мария
Thanks for a good organization at Plato school! The students enjoyed socializing at English classes. They also appreciated multicultural atmosphere at Plato residents. It is so nice to stay with people from around the world. Food was also nice.
Riccardo Inguì
I attended an English course in Plato Institute and it was a great experience! We had very prepared teacher and we studied by books and practice too! I lived in the "Plato house", a very comfortable place, with kitchen, bedrooms, and all the comforts! But the real added value it's the Plato's people, that makes you feel in family! Thanks Plato Institute I've spent a very very good and useful time in Cyprus and a will remember forever! Riccardo from Italy
Roberto Russo
My apartment is nice, it's a big place and it's clean, for me it's okay. In my room there is air condition and I have a big balcony. The kitchen is nice. The course is very good, in the first week I was with 2 other students and the next week I had private lessons. The teachers were very good, and the material they gave me was very good. I enjoyed my holiday in Cyprus, it's a beautiful place and I visited the cities, I like the cities. The beaches are very beautiful and the sea is very beautiful.
Rania Dabboussi
Dear Iliana, Hope you are doing well. It has been an interesting visit to Cyprus and the Plato institute is a good place to learn and meet new people. I improved alot the past few days. Hello Rania, Thank you very much for your email. I am happy you liked your enjoyed your time in Cyprus and that you had a positive experience both with us and also at the school in Limassol.
Mohamed Alsied
I enjoyed studying at PLATO institute because it has brilliant teachers. What I also liked about this institute, the well organised program of study.